Details

Created: Monday, 08 June 2015 19:20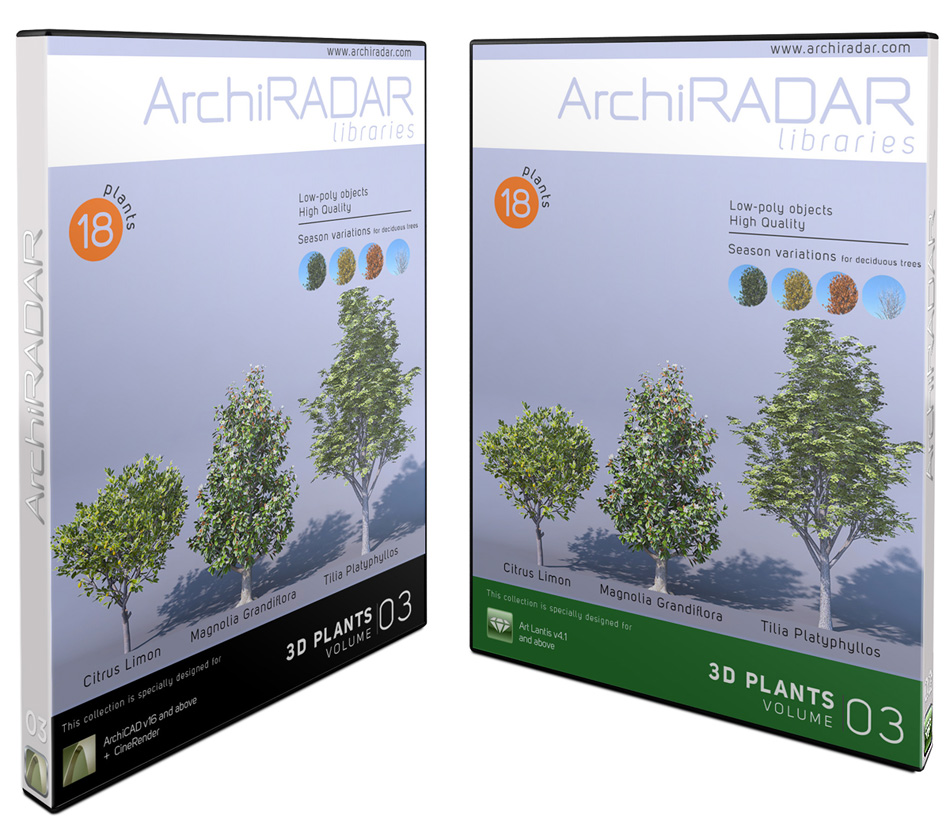 Available the third collection of 3D Trees for ArchiCAD and Artlantis made by ArchiRADAR.
Each collection contains three species of trees, each in 6 variants, to avoid the repetition of the same trees in the scene. The 3D trees have high quality of detail, but at the same time they are very light. To give you an example: 100 trees placed in a scene requiring 7/10 minutes for rendering (depending on your computer).
The trees, not evergreen, have all the variant seasonal (spring / summer, fall and winter), including the version without leaves (bare tree).
The trees are in AOF and ATLO formats, therefore compatibles Artlantis 4.1 and higher (including the new 6 version). The trees for ArchiCAD are in GSM format, compatibles ArchiCAD 16 and higher (optimized for Cinerender - ArchiCAD 18). In these sections you can download the pdf to see the detailed content.
Details

Created: Wednesday, 27 May 2015 14:37
Available in the "Membership objects" menu some new objects for Artlantis.
To download these objects you just make a purchase, even a small one, in our shop.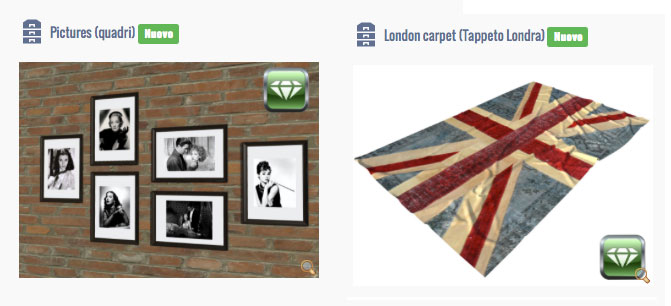 Details

Created: Friday, 22 May 2015 11:30
There isn't translation available.
Questo è il primo di una serie di mini-tutorial sull'utilizzo di Cinerender in ArchiCAD 18:
Importare un materiale di Cinema 4D in ArchiCAD 18
Vi ricordiamo inoltre i due tutorial, con scena 3D allegata, per provare in modo più approfondito il nuovo motore Cinerender di ArchiCAD 18:
Details

Created: Wednesday, 06 May 2015 12:38
There isn't translation available.

Graphisoft annuncia l'uscita di ArchiCAD 19 indicando nella velocità uno dei punti di forza di questa nuova release, grazie anche all'introduzione dell'elaborazione in background dei processi.
Qui sotto vari link per leggere in anteprima le novità e vedere qualche filmato dimostrativo.
[ filmato interfaccia e barra tab ]
[ filmato performance velocità ]