Details

Created: Wednesday, 05 August 2015 15:20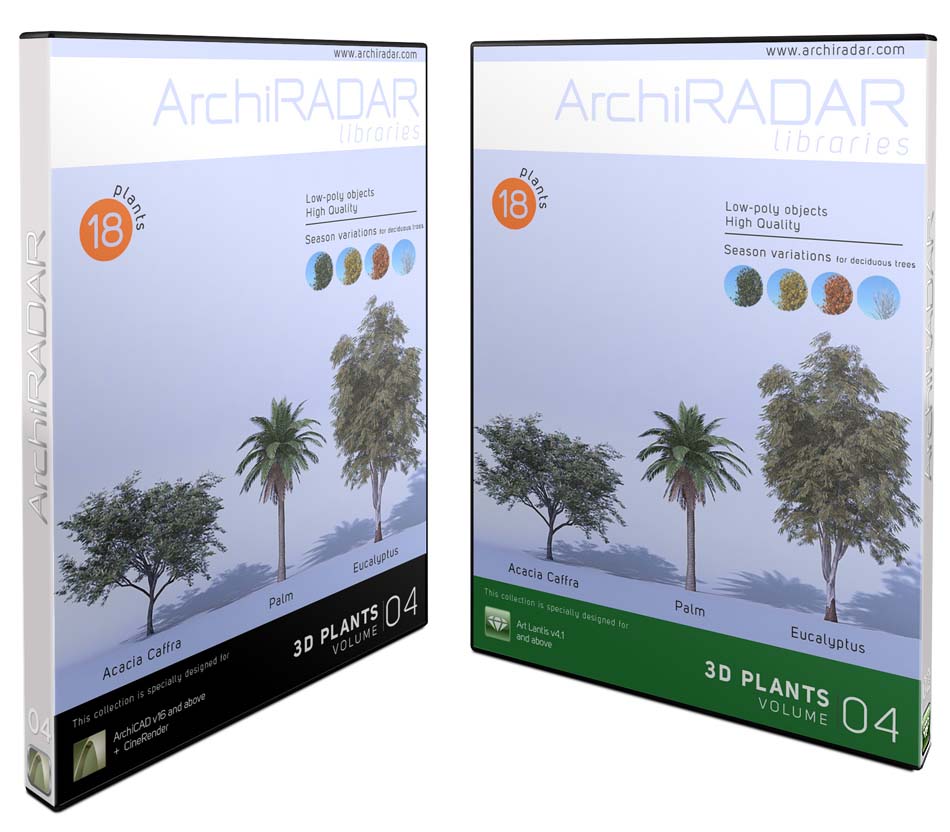 Available the fourth collection of 3D Trees for ArchiCAD and Artlantis made by ArchiRADAR.
Each collection contains three species of trees, each in 6 variants, to avoid the repetition of the same trees in the scene. The 3D trees have high quality of detail, but at the same time they are very light. To give you an example: 100 trees placed in a scene requiring 7/10 minutes for rendering (depending on your computer).
The trees, not evergreen, have all the variant seasonal (spring / summer, fall and winter), including the version without leaves (bare tree).
The trees are in AOF and ATLO formats, therefore compatibles Artlantis 4.1 and higher (including the new 6 version). The trees for ArchiCAD are in GSM format, compatibles ArchiCAD 16 and higher (optimized for Cinerender - ArchiCAD 18). In these sections you can download the pdf to see the detailed content.
Details

Created: Friday, 03 July 2015 11:32
There isn't translation available.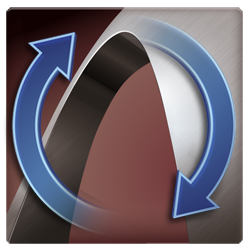 Disponibile l'aggiornamento numero 6000 per ArchiCAD 18.
Details

Created: Monday, 29 June 2015 18:51
There isn't translation available.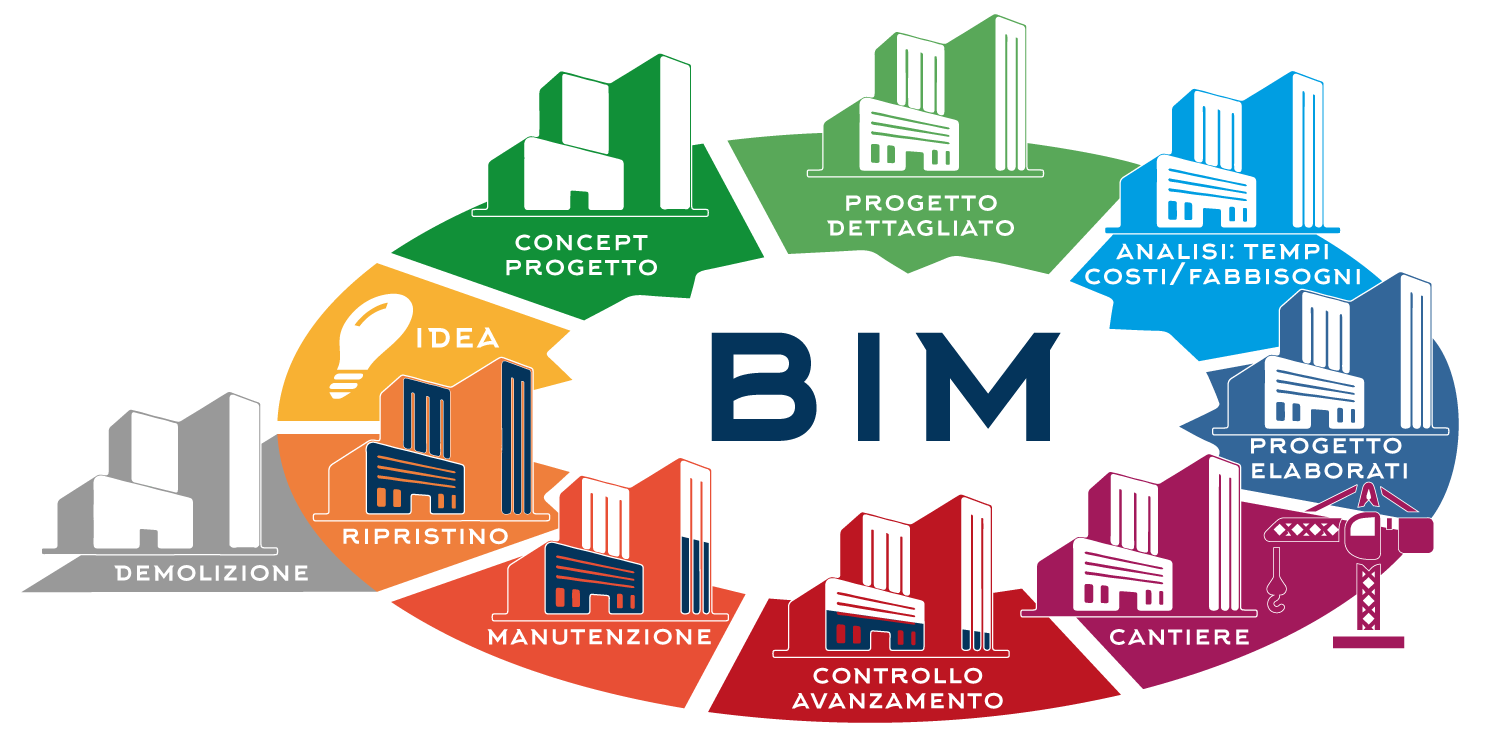 L'Italia paga ancora il ritardo sul recepimento della direttiva UE per gli appalti in chiave BIM, ma sul fronte delle norme tecniche la situazione è decisamente più rosea. Tanto che per la revisione delle regole UNI, in materia di prodotti e processi costruttivi, si prevede la chiusura dei lavori per il 2015 e la pubblicazione entro il 2016.
Il nostro Paese è in prima linea anche al tavolo internazionale Iso sui temi del BIM al quale siedono per l'Europa, oltre alla Gran Bretagna, anche Austria, Germania, Norvegia e Olanda e per la parte extra-europea Usa, Australia e Giappone. Il pool «globale» di esperti sta lavorando alla definizione delle regole tecniche internazionali per la standardizzazione Bim nell'ambito degli appalti.
QUI potete trovare maggiori informazioni.
Details

Created: Friday, 26 June 2015 10:27
Available in the "Free Objects" area some 3D trees for Artlantis (4.1 and above) made by Marisa.